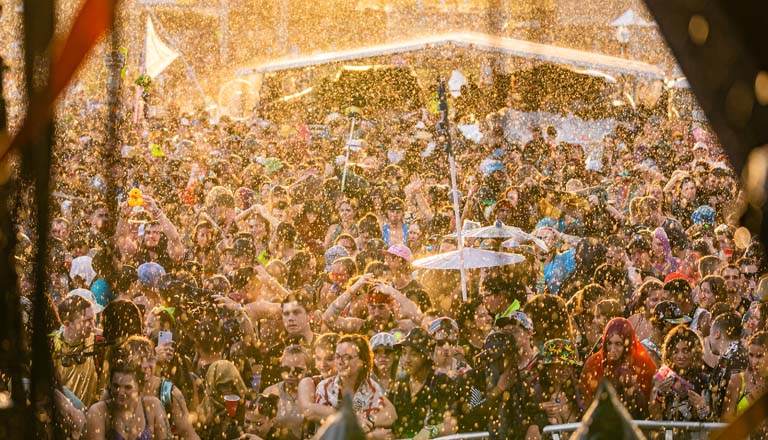 Amenities & Services
Food & Beverages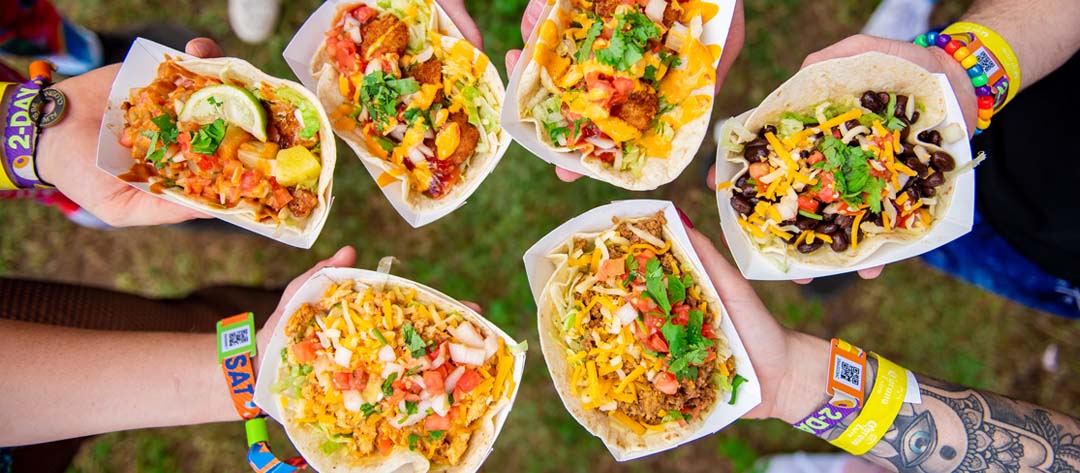 Food and beverage stands are located throughout the event, with roaming vendors carrying water, snacks and other beverages. Cash and credit are accepted.
Alcohol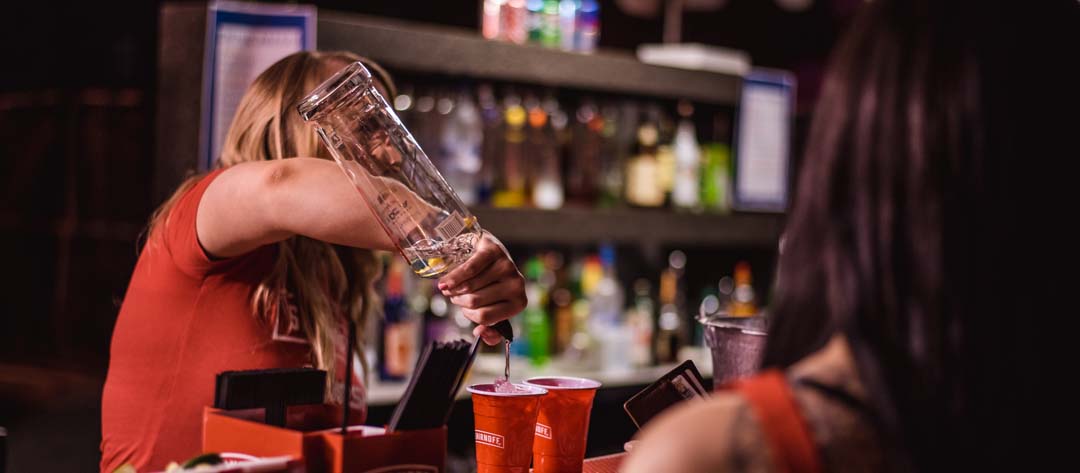 Bars located at the festival will serve beer and liquor. Service hours may be limited. You must be 21+ to consume alcohol ID required.
Merchandise
Stop by the Insomniac Shop to check out the brand-new items and artist collections for the event. We will have a variety of apparel, hats, water bottles, accessories, and more. Don't forget to visit us online.
Water Refill Stations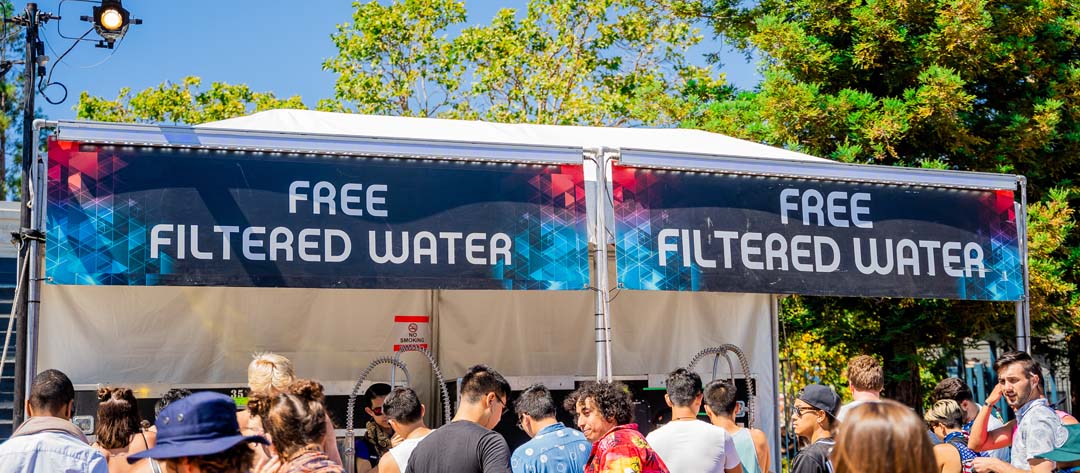 Stay hydrated! Fill up your Insomniac bottle (get your very own at our merch booth!), hydration pack, or any empty beverage container (purchased inside the festival) at our free hydration stations.
Lost & Found
After the festival is over, all phones, wallets, IDs, passports, credit cards, prescription glasses, and tech items (such as cameras or portable chargers) will be held at an off-site location. In-person inquiries at Insomniac HQ will not be accepted under any circumstances.
Cash Exchange
Orlando Invasion will be a cashless event. There will be onsite cash exchange for your convenience.
General Store
The Insomniac General Store is stocked with items you may have forgotten at home. From flip-flops to eye drops and ring pops—these are just a few of our favorite things from our shops.
Info Booths
Info booths will be stationed throughout the venue, staffed with friendly Customer Experience team members to answer all of your pressing festival questions.